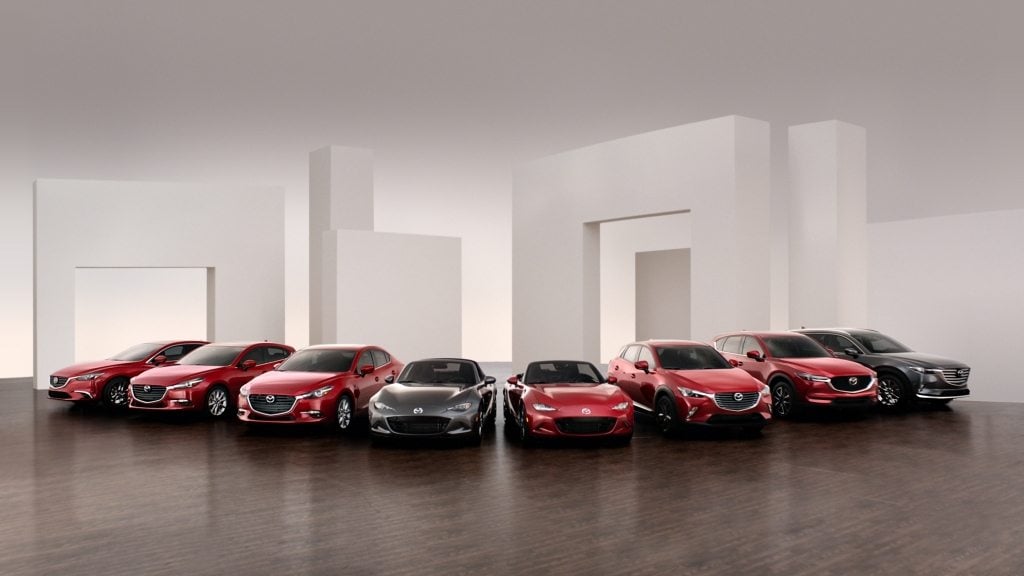 From a pre-owned Mazda CX-5 for sale to a certified pre-owned Mazda6, there are many great pre-owned models available here at Patrick Mazda in Worcester. We make it easy for drivers near Framingham and Shrewsbury to find the perfect car, truck, or SUV at the right price, and now's the time to start your search.
Why Buy Pre-Owned?
There are many excellent reasons why you should explore our wide inventory of pre-owned cars for sale here at Patrick Mazda. To start, you'll save a lot of money on your down payment and your monthly payments as well. That means you can find a vehicle you really love at the right price to fit your budget.

But the savings don't end there. Not only will you save money on smaller costs like car insurance and sales taxes, but you won't have to worry about the rate of depreciation. If you decide to sell your vehicle down the line, it will have maintained most of its value, unlike a brand new car.
Not to mention, if you choose a pre-owned model over a new car, you'll also get the opportunity to explore user reviews and ratings. You'll be able to read about the experiences of actual drivers who really know how a vehicle drives, which you cannot do with a new model. That way, it will be that much easier to find a model that's perfect for you.
Finance with Ease at Patrick MAZDA
Not only do we carry a wide inventory of pre-owned cars, trucks, and SUVs like the Mazda CX-5, but we also have a collection of Mazda certified pre-owned cars, which have undergone more than 100 unique inspections and upgrades to create a nearly-new ride without the nearly-new price. Plus, you'll save even more on cars you love when you explore our collection of vehicles available for under $15,000.

Fill out our easy online finance application and check back often for our current Mazda offers. It's all available right here at Patrick Mazda in Worcester!