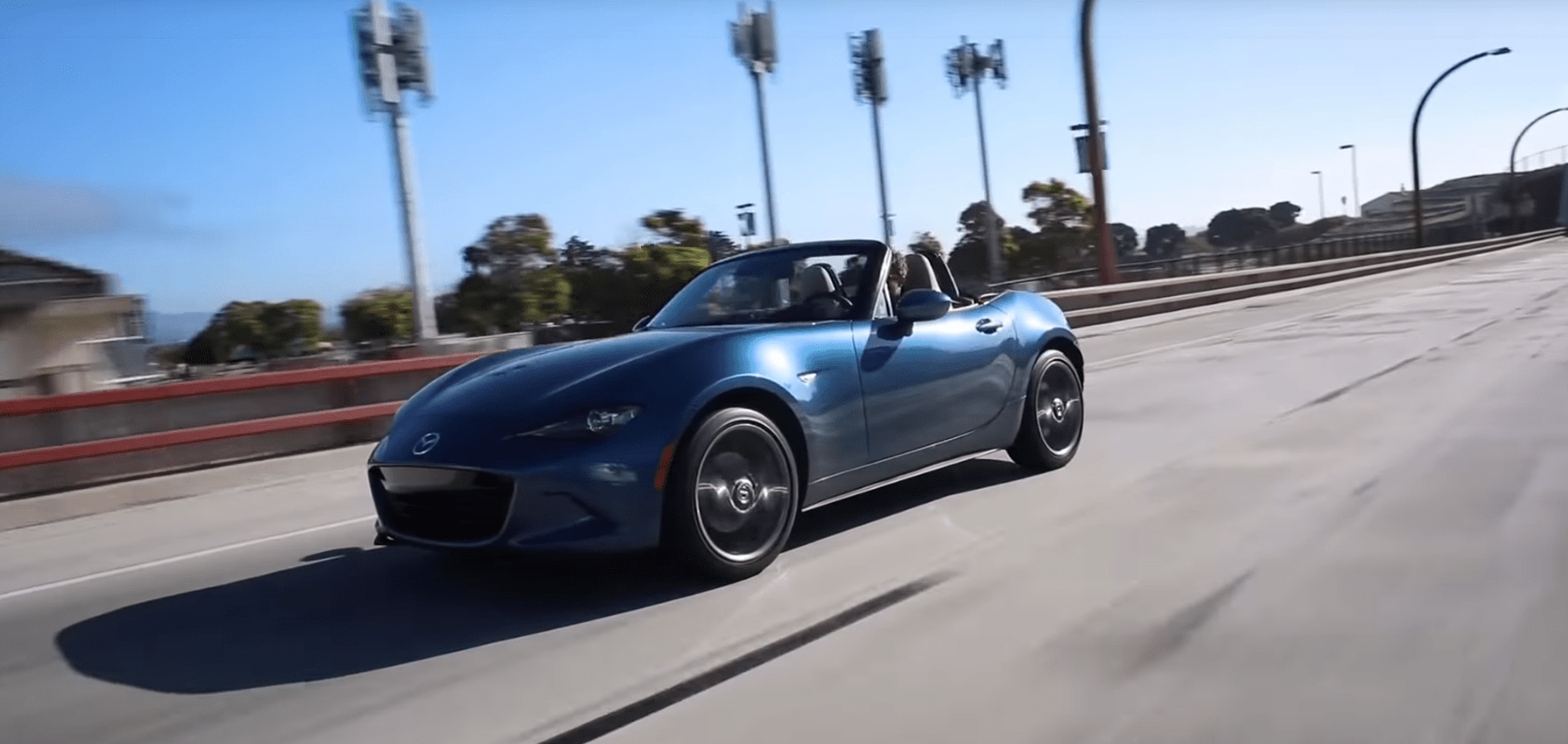 There's no denying that the 2021 Mazda MX-5 Miata looks fast. Its svelte shape and eye-catching wheels just look like they are born to let loose on the open road.

Today, we want to take a deep dive into the power behind this convertible so you can see just how fast it really is.
Balanced Power
The Mazda MX-5 Miata is powered by a 2.0-liter four-cylinder engine that generates 181 horsepower and 151 lb-ft of torque. In total, this car weighs less than 2,400 pounds, has an ideal power-to-weight ratio, and a nearly perfect 50/50 weight distribution.

With everything combined, it gives you effortless performance and is ready for every exhilarating twist and turn.
Track-Worthy History
The ideal performance of the Mazda MX-5 Miata certainly didn't happen by chance. It has been put through grueling driving conditions to ensure it's ready for every road and every track.

Throughout its four generations, the Mazda MX-5 Miata has remained an open-air roadster that people love to drive. In fact, it's one of the best-selling roadsters of all time.
0-60 Speed
How much speed the Mazda MX-5 Miata produces depends on which model you choose. For example, the convertible is available in both soft- and hard-top models. With the soft-top model, the Mazda MX-5 Miata hits 60 mph in just 5.7 seconds.

You can also opt for the 2021 Mazda MX-5 Miata RF. The RF stands for "retractable fastback" since the model boasts a retractable hard top. This option is slightly heavier, but it can still go from zero to 60 mph in a mere 5.8 seconds.
Itching to take this sleek convertible out for a test drive? We don't blame you! Visit our Mazda dealership in Auburn, MA today; we are always more than happy to get out on the road in this beauty!