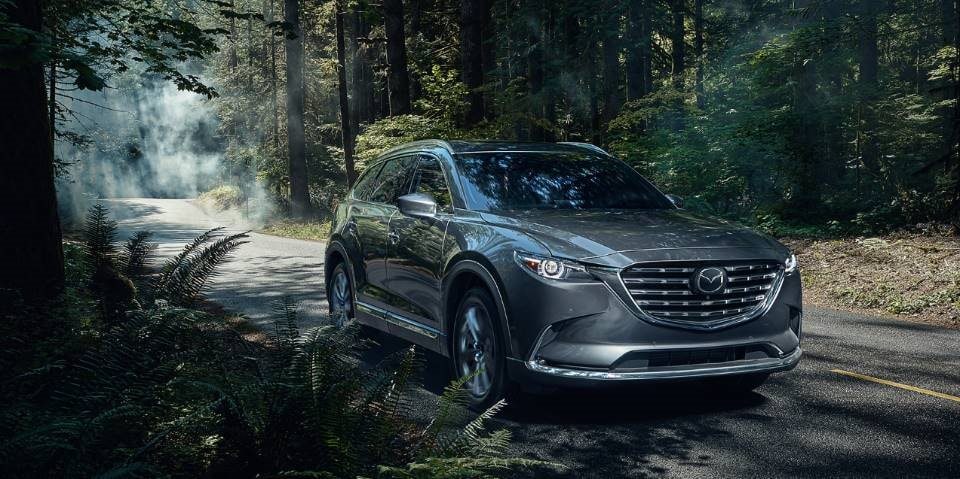 If you're searching for a Mazda CX-9 for sale, look no further than Patrick Mazda. This vehicle offers outstanding performance, so here's what to expect when you get out on the road.
Excellent Power and Acceleration
You're going to love what the Mazda CX-9 can do when you press the gas. It comes with a turbocharged 2.5-liter, four-cylinder engine that produces 227 horsepower and 310 lb-ft of torque. If you use premium gas, those numbers climb to 250 horsepower and 320 lb-ft of torque.
A smooth-shifting six-speed automatic transmission is standard. The Mazda CX-9 is a sizable vehicle, so you will be pleasantly surprised at its spryness. It can get you from zero to 60 mph in about seven seconds. Here's another performance feature that may be surprising: When properly equipped, the Mazda CX-9 can tow up to 3,500 pounds.
Terrific Handling
This SUV has very impressive handling, and you will feel as though you are driving a smaller vehicle. All-wheel drive is standard, and this—along with responsive steering—helps your car effortlessly tackle sharp turns and curves. Its suspension system smooths out bumpier roads, making for a pleasant ride.
Take the 2023 MAZDA CX-9 for a Test Drive
Eager to find out just what the 2023 Mazda CX-9 can do out on the streets of Auburn, MA? Come down to Patrick Mazda for a test drive. If you've decided that this is the car for you, you can complete your purchase today online or over the phone.